Ángel 
Alex
ander 
Cabrera
---
"Public(s)-in-the-Loop": Facilitating Deliberation of Algorithmic Decisions in Contentious Public Policy Domains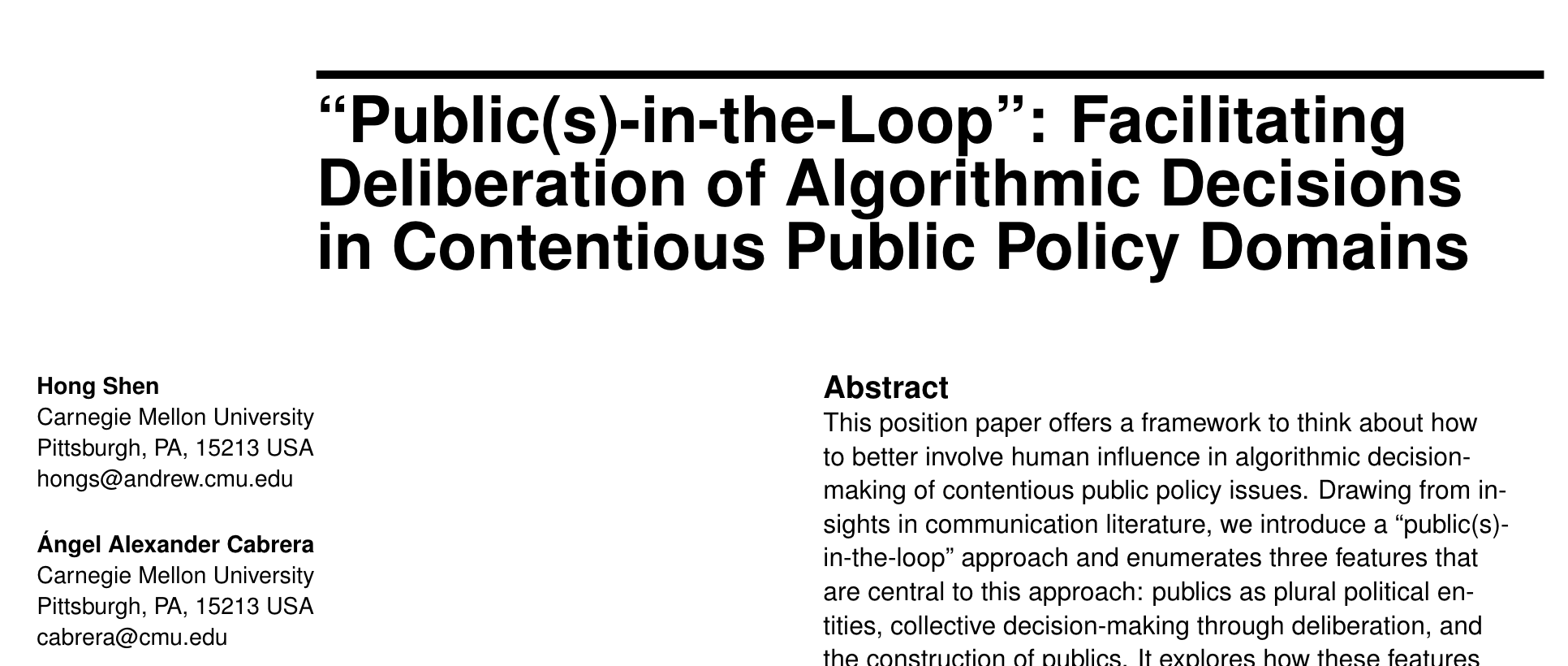 This position paper offers a framework to think about how to better involve human influence in algorithmic decision-making of contentious public policy issues. Drawing from insights in communication literature, we introduce a ``public(s)-in-the-loop'' approach and enumerates three features that are central to this approach: publics as plural political entities, collective decision-making through deliberation, and the construction of publics. It explores how these features might advance our understanding of stakeholder participation in AI design in contentious public policy domains such as recidivism prediction. Finally, it sketches out part of a research agenda for the HCI community to support this work.
Citation
"Public(s)-in-the-Loop": Facilitating Deliberation of Algorithmic Decisions in Contentious Public Policy Domains
CHI - Fair & Responsible AI Workshop. Hawaii, USA, 2020.
BibTex
@article{hong2020publics, title={"Public(s)-in-the-Loop": Facilitating Deliberation of Algorithmic Decisions in Contentious Public Policy Domains}, author={Shen, Hong and Cabrera, Ángel Alexander and Perer, Adam and Hong, Jason}, journal={Fair & Responsible AI Workshop at CHI}, year={2020}}